We Are a Dynamic Team of Professional People of Digital Marketing
We Digital Monkey at  Raigarh Chhattisgarh  provide marketing services to startups and small businesses looking for a partner for their digital media. We work with you, not for you.
Digital Monkey founded in 2019 by an expert Digital Marketer  Hukum Yadav, Who has been Digital Marketing for last 4 years, After working for different clients as a freelancer he started his own venture with some of another tech enthusiast in Raigarh.
With a vision to provide best Digital Marketing solution to the customer & Digital Marketing knowledge to the budding student, Digital Monkey started taking shape in Raigarh. Digital Monkey provides the best service to its clients be it Website Development or E-commerce Solution. 
What Make Us Best In Digital Marketing
We pursue relationships based on transparency, persistence, mutual trust, and integrity with our employees, customers and other business partners.
We have an expert team of every aspect of Digital Marketing be it SEO, Website Development, Social Media, Mobile Apps.
Technology is evolving everyday, We at Digital Monkey believe in using the latest technology while achieving objective for our customers
We have a strategy, experience and a proven track record in increasing leads for our clients.
SOME REASONS TO WORK TOGETHER
Our Goal Is Client's Success And Future Growth
User-friendly development
Our products are very user-friendly suits every one requirement and anyone can easily understand how to handles software made by us.
We belive in dilivring qulity products to our client at best cost effective and timely manner.
We provide platform to able youth to join our organization and build amazing product for our customers.
Our team of specialists consistently deliver outstanding results for our clients and we belive in realtion building with our client.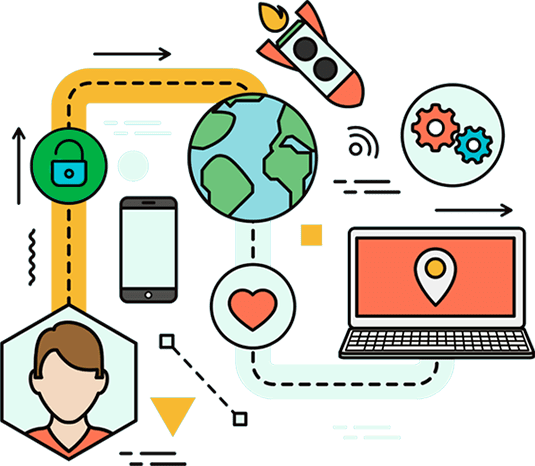 Are You Ready To Boost Your Rankings Up to 200%
We are fully committed and focused on the development of your business, So you have more sales & stay on top!